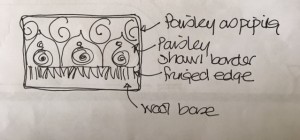 I was asked recently if we could make cushions using a beautiful old Paisley shawl that had sadly mostly disintegrated over the years.  At first I was uneasy letting scissors anywhere near it – but my client had made up her mind that it was better to rescue and provide enjoyment with what we could, rather than store the tatters in a suitcase in the attic.  Having been persuaded, I wanted to emphasise the fringe, so set the Paisley onto a wool ground.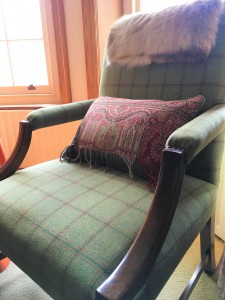 Meanwhile, the curtains, too, needed replacement – a beautiful curved bay window with a stunning view, so we wanted warmth, but nothing overpowering.  Colefax and Fowler provided the perfect solution with their Cassius fabric, which subtly echoed the Paisley motif in soft colours on a herringbone linen….lined and interlined, they will be perfectly warming for chilly winter evenings when the view outside has disappeared into winter black.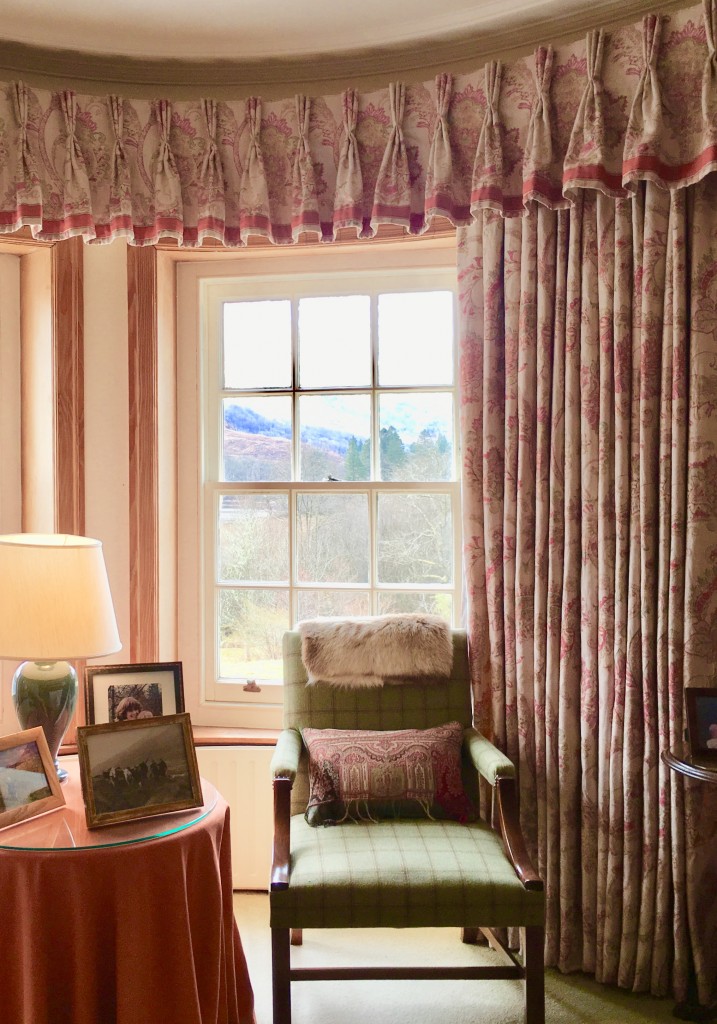 And in the kitchen area, a rather lovely chair needed a new cover, and by pure chance Colefax and Fowler came up trumps again with another Paisley inspired design, this time bolder, and printed onto a luxurious velvet.